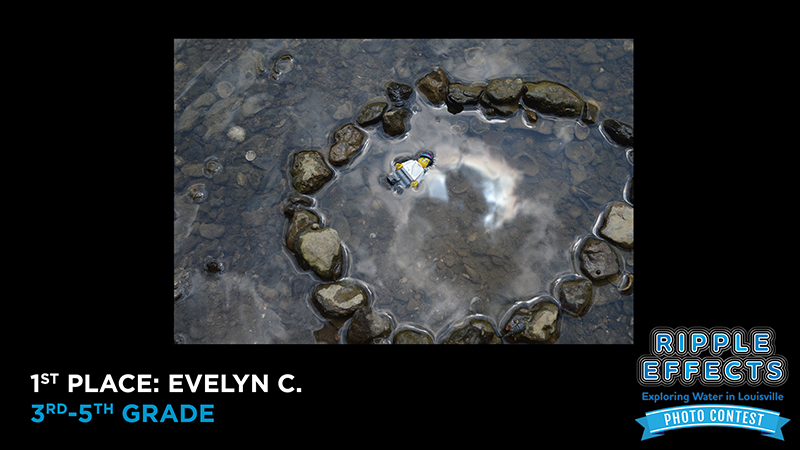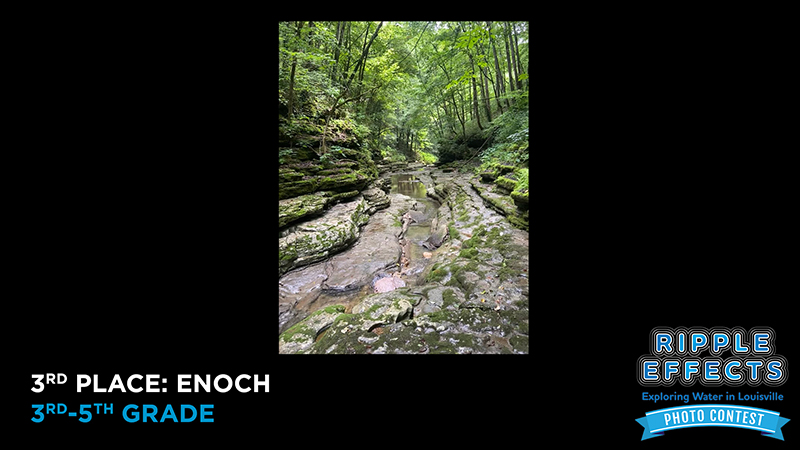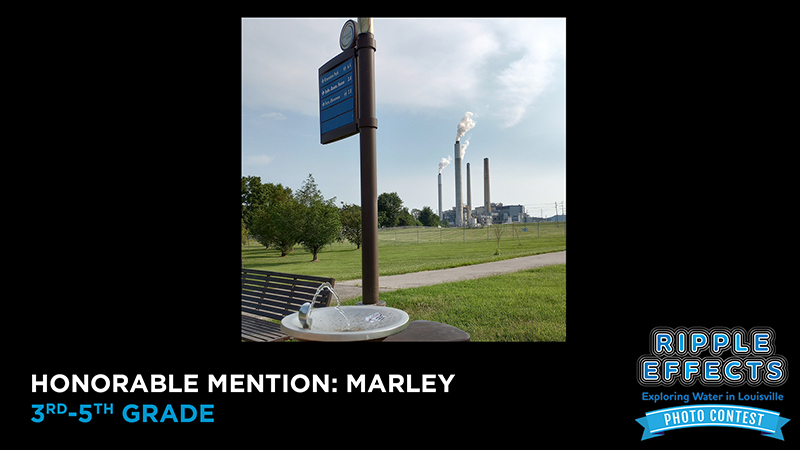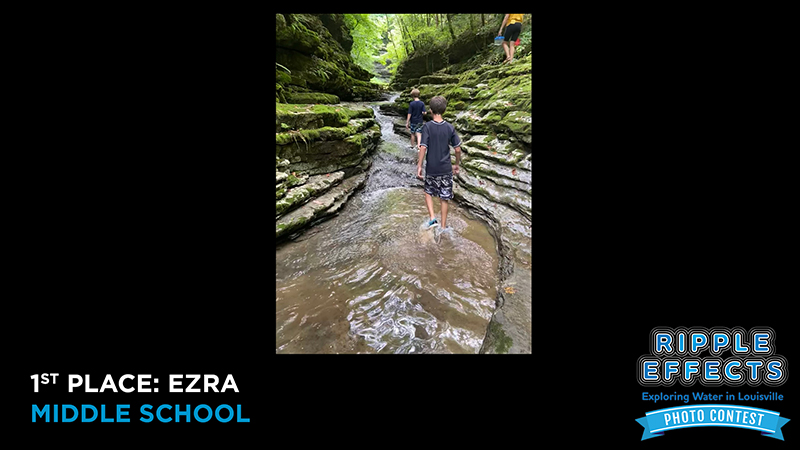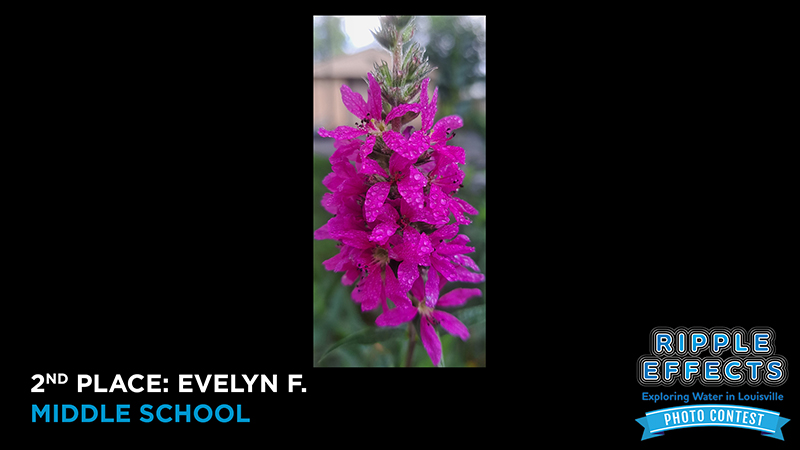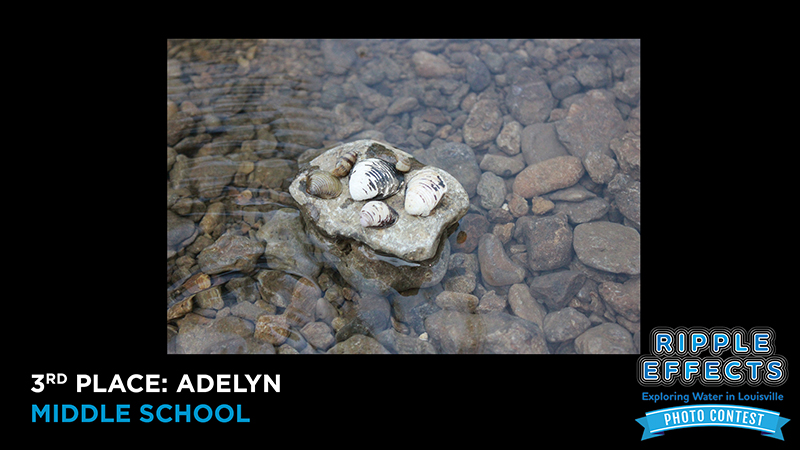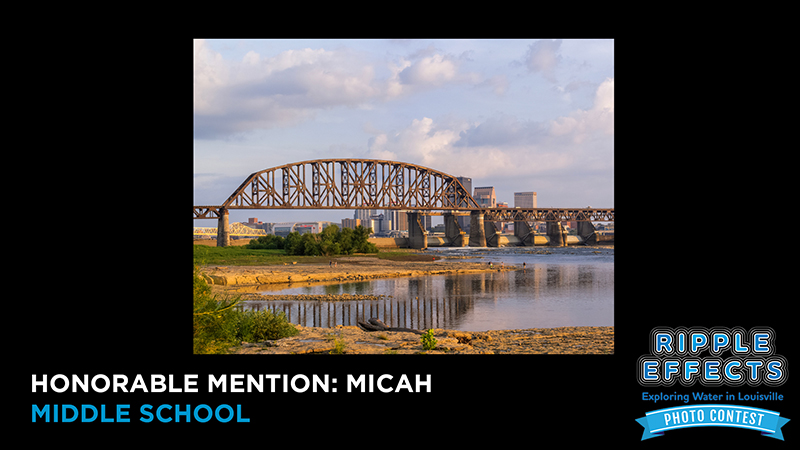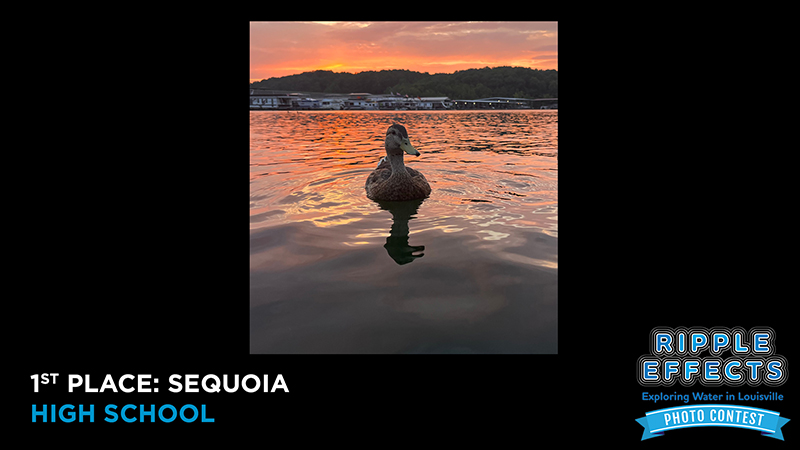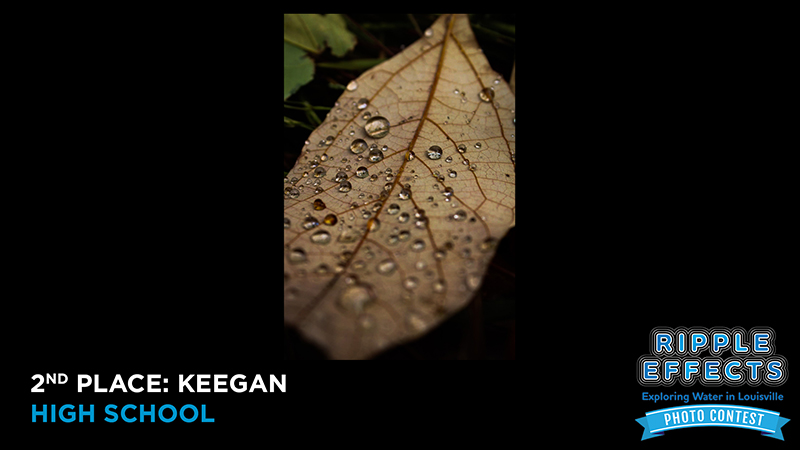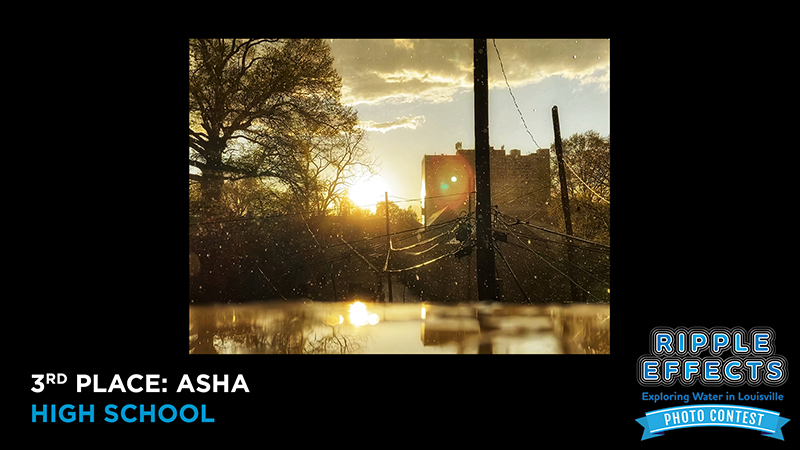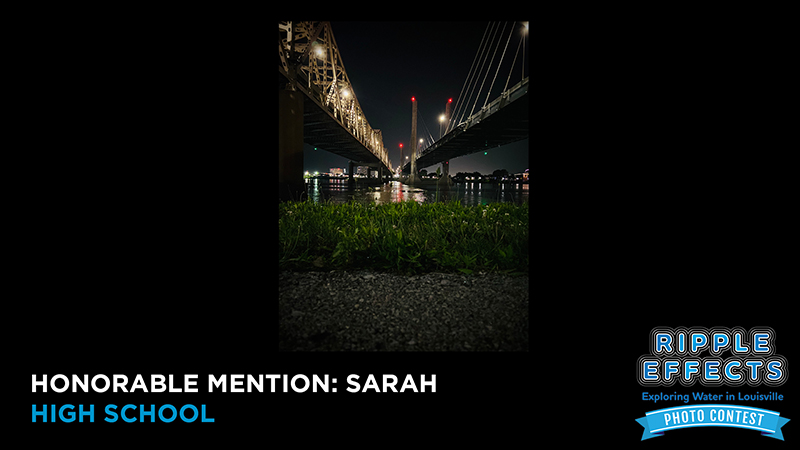 The annual Ripple Effects: Exploring Water in Louisville photo contest invites K-12 students in the Louisville area to capture images of what water means to them. What is most beautiful about water in our community? What water-related problems do we need to address? How do we use, recreate, and interact with water?
This year's winners were selected from more than 100 entries and their photos are currently featured in an exhibit at the Kentucky State Fair. Thank you to everyone that participated and congratulations to our winners!
The Ripple Effects Photo Contest is presented by the Louisville Free Public Library, Kentucky Division of Water, Kentucky Center for African American Heritage, University of Louisville, Louisville Water Company, Waterfront Park, MSD, Louisville Photographic Society, Louisville Photo Biennial, Kentucky Waterways Alliance, and River City Paddle Sports.
Special thanks to the Louisville Sustainability Council and the Library Foundation for helping fund this year's contest.